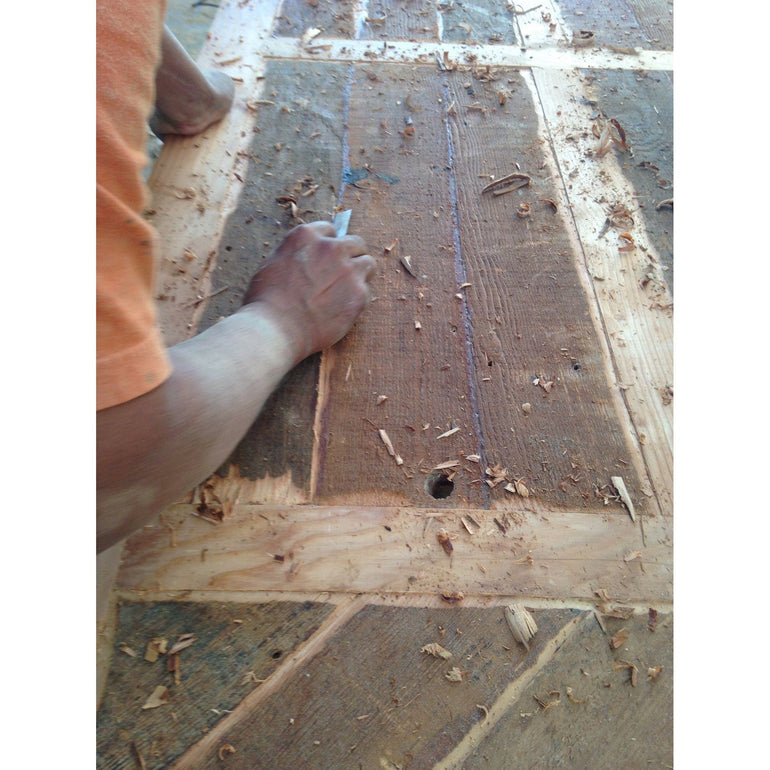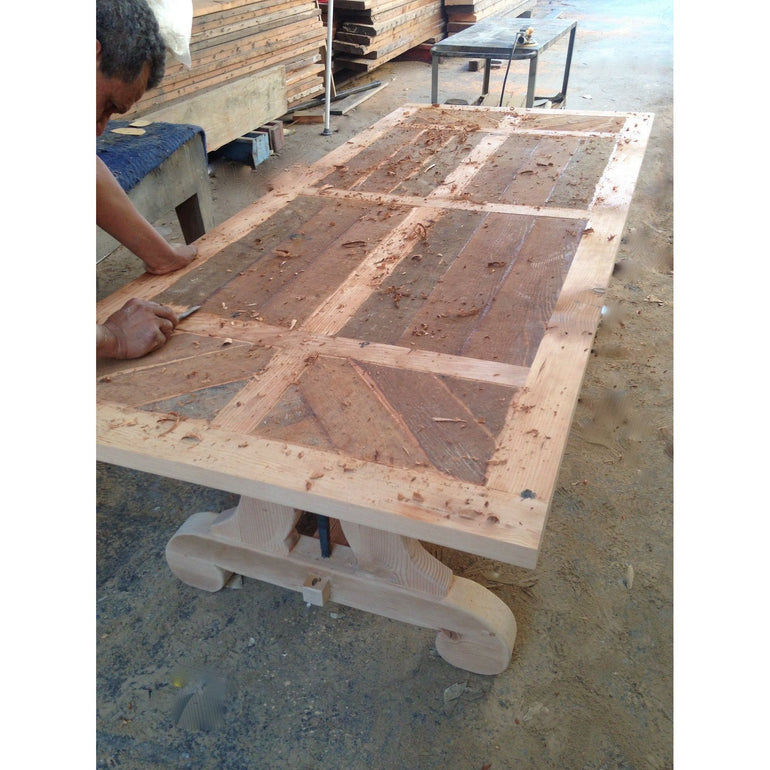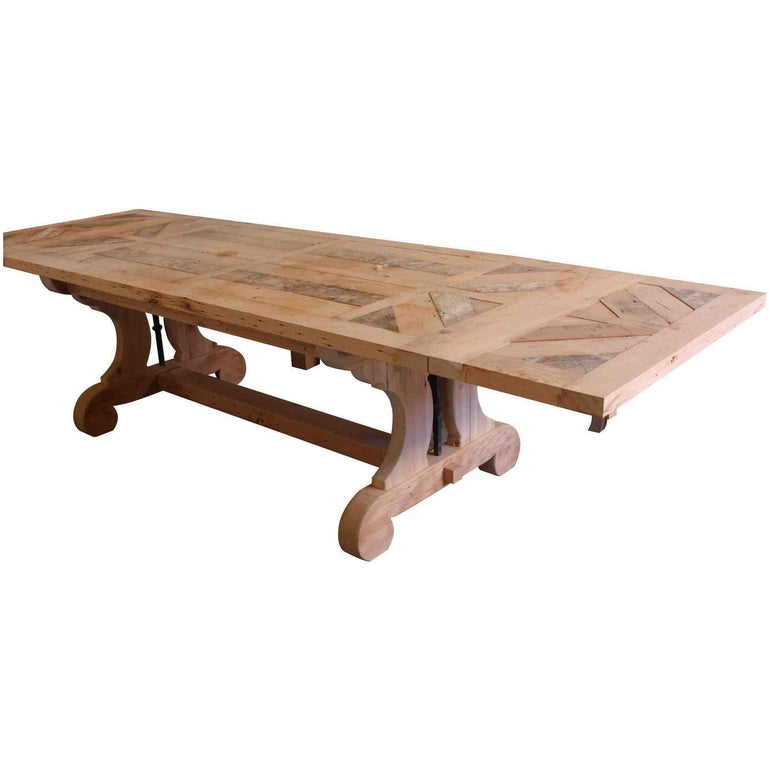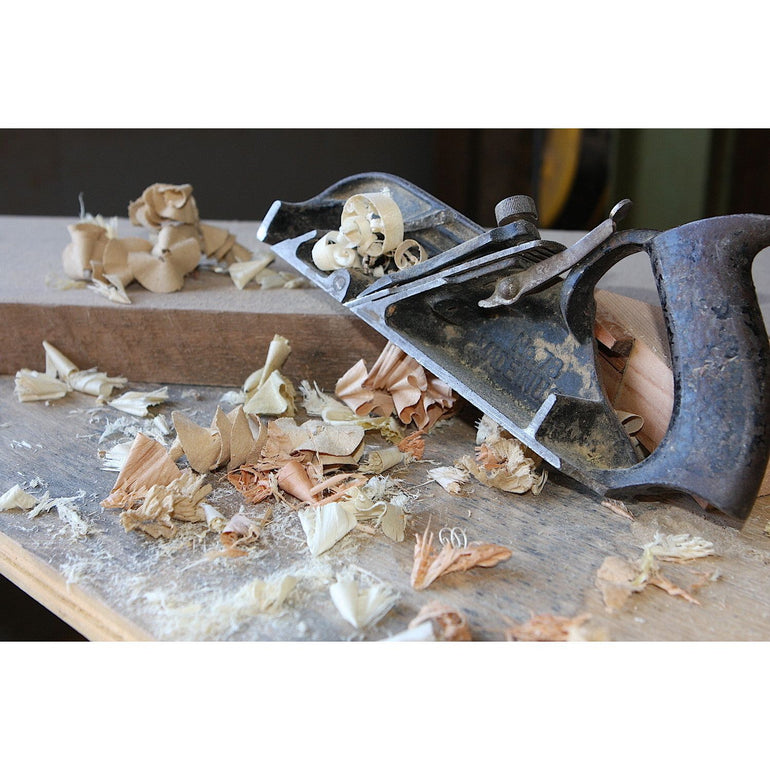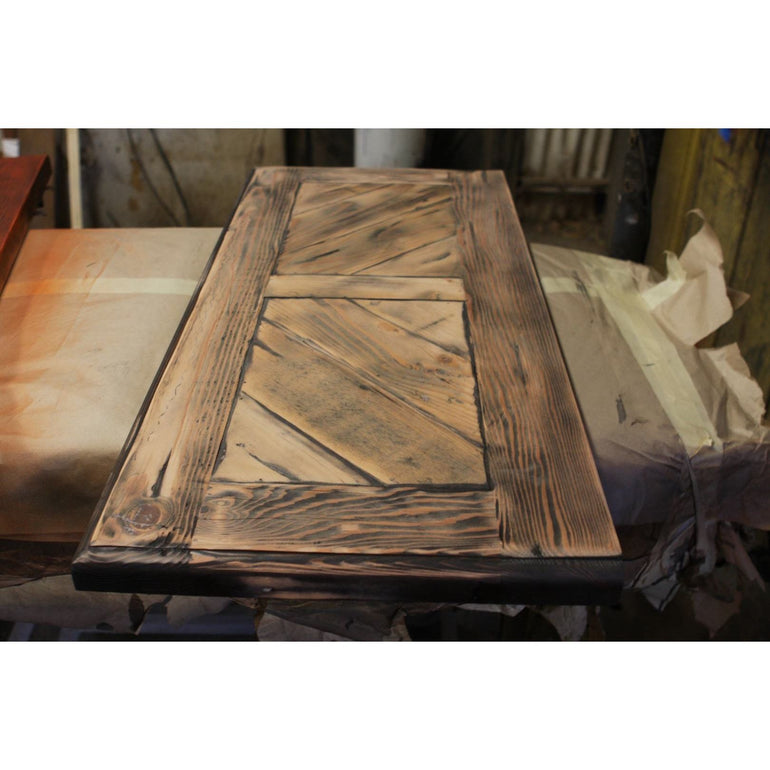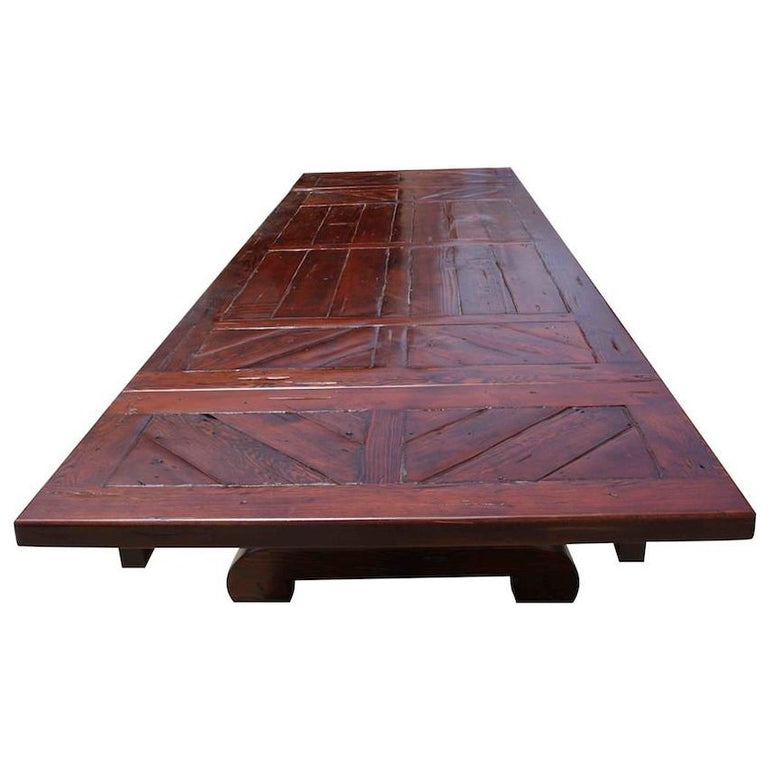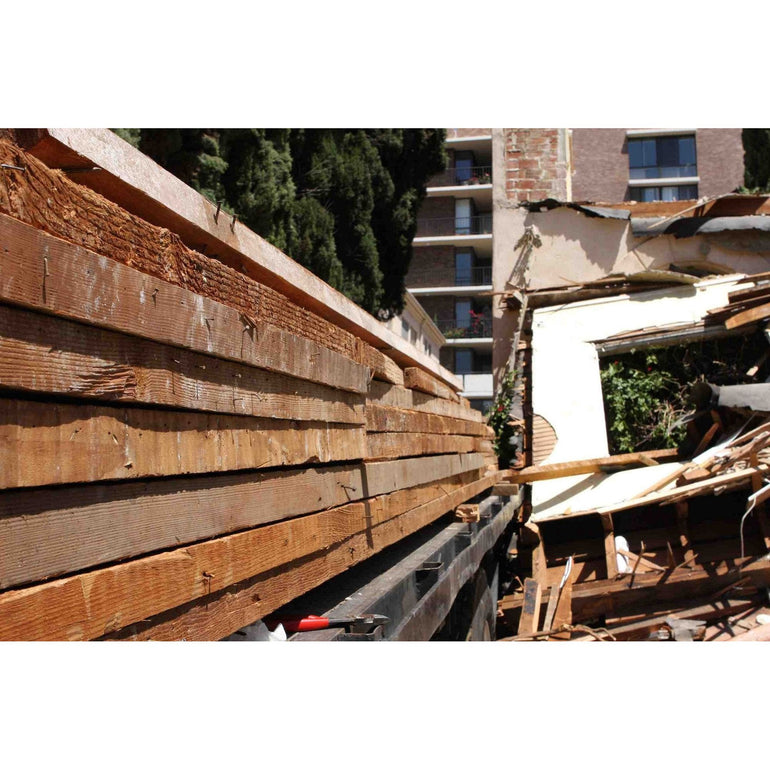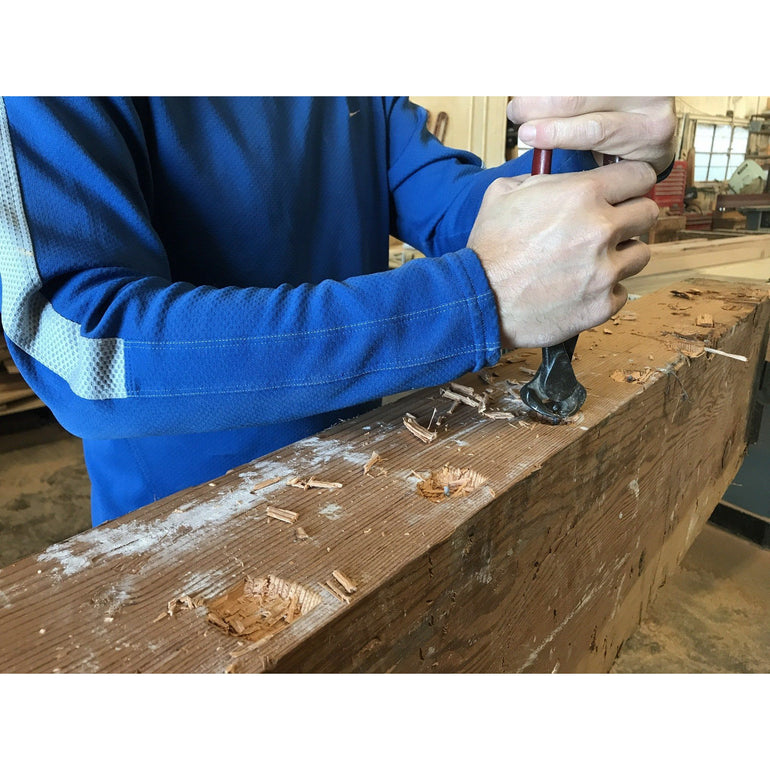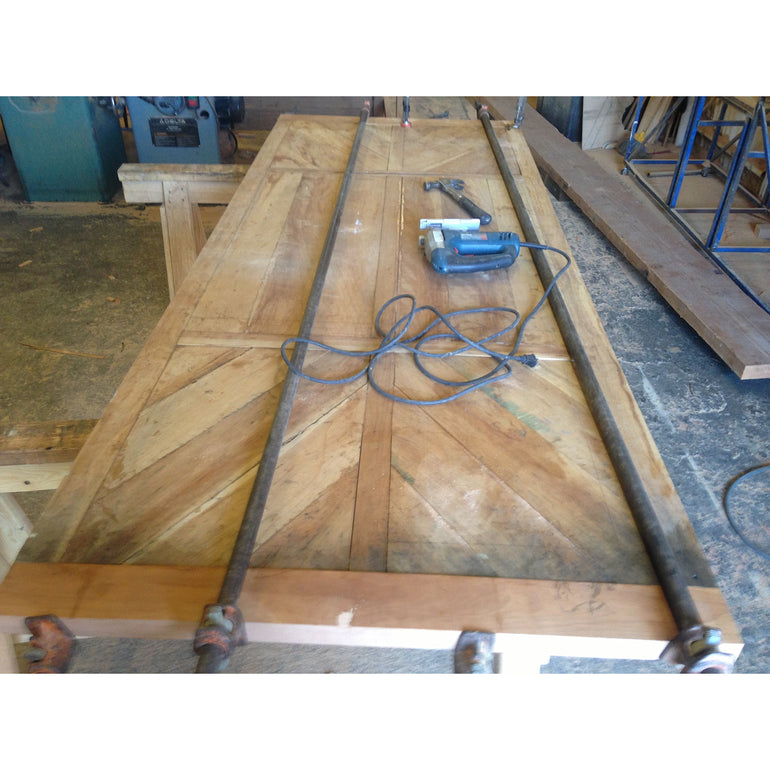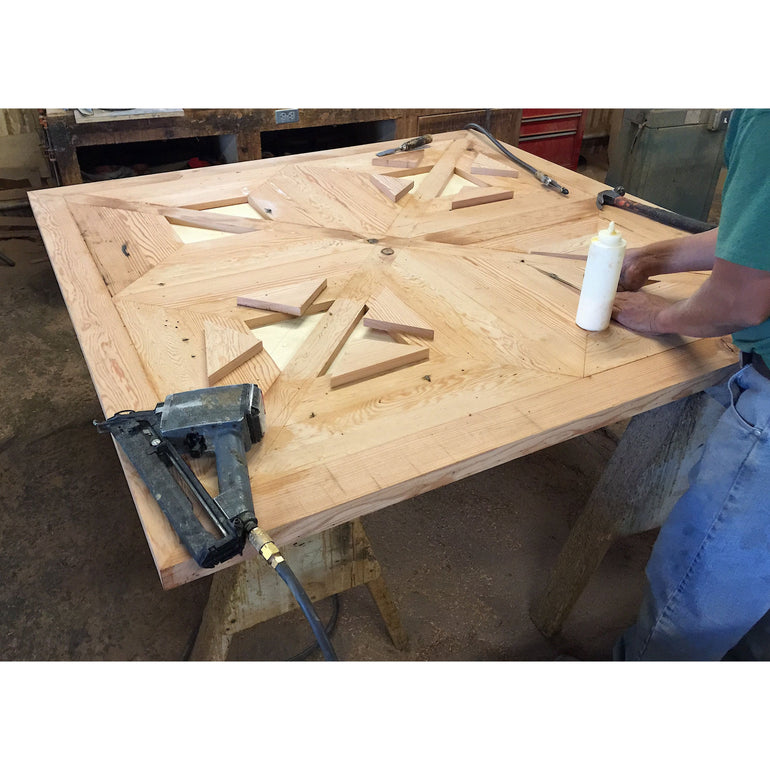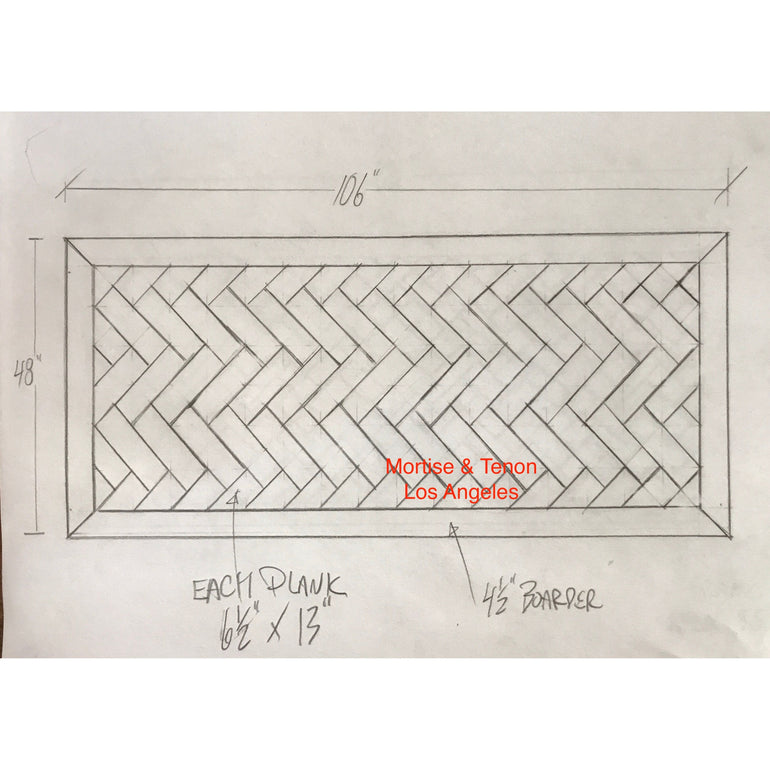 please call for pricing options
off
All reclaimed lumber starts off rough a it was mostly used for framing, subfloors and ceiling.  Usually we run each cut piece  through the industrial planer to leave a smooth top, but in this case we wanted the table to look highly aged so we left if rough.  To add to the hand hewn look we glued up the planks so they weren't completely level with each other, something our perfectionist carpenter simply could not see the beauty in.
Once the table was assembled, the planks were further scored with a hand chisel keeping the look hand made.  The top was sanded with an orbital sander using 80 grit discs to create a bit more texture, and then fine sanded with 120 grit producing a weathered (but splinter free!) surface. 
The rich brown stain added warmth and depth, highlighting the color variation in each plank.  Finally the satin lacquer created the luster making this trestle table look like it could of come straight out of a California mission.
Check out how we build a reclaimed wood trestle dining table 
---