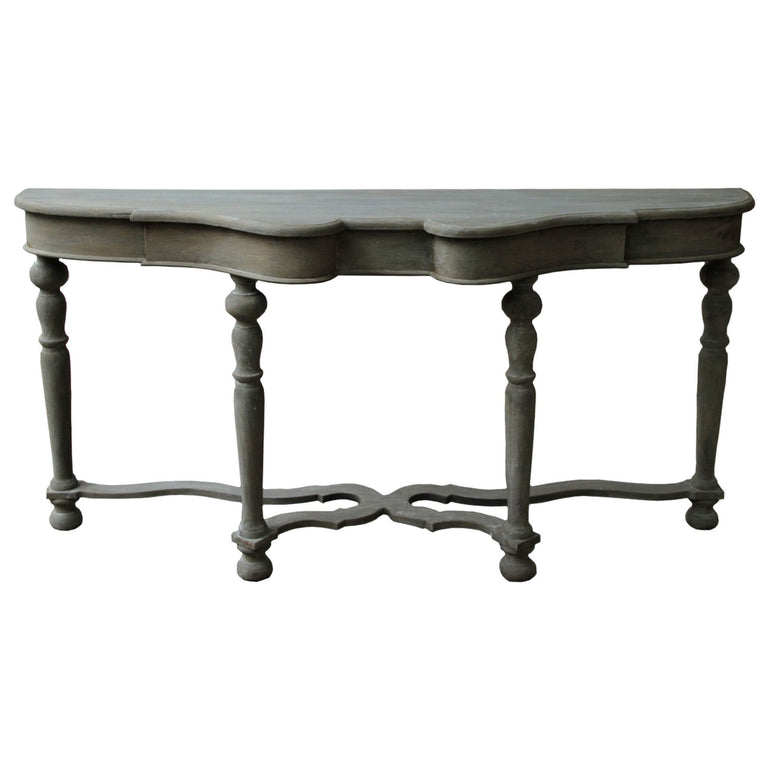 Shown As:
72"L x 18"T x 35.5"H
Mahogany Wood Sofa Table w/Weathered finish.
We take great care to construct our furniture in a manner that allows the wood to shrink and expand. Under drastic temperature changes, cracks may sometimes appear.
Please do NOT put solid wood furniture under direct sunlight.
---