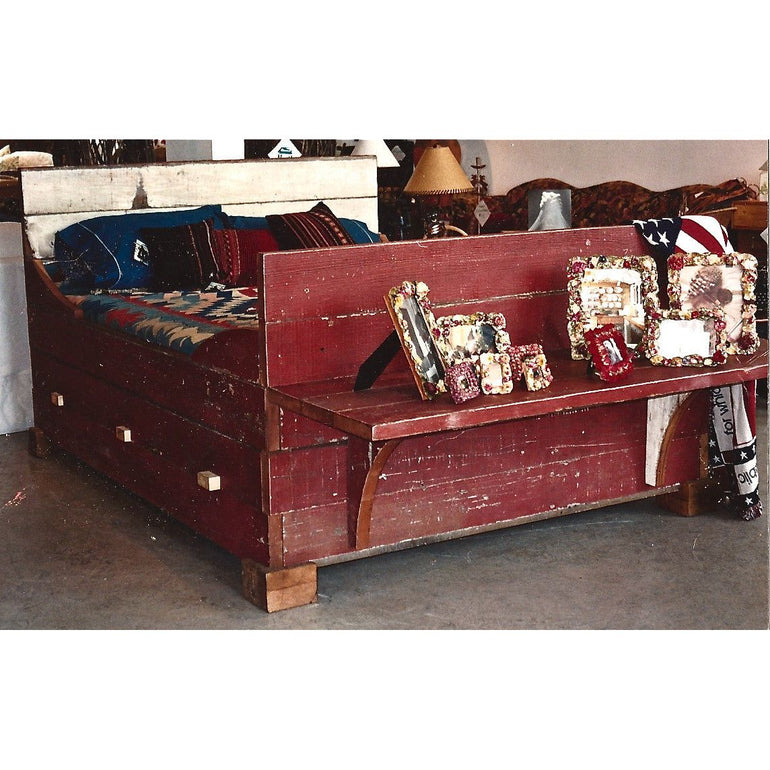 One of our eariest salvaged wood designs. Custom queen size barn bed with footboard desk
We opened our custom wood shop in 1989 and wanted to build unique furniture from unusual materials. Early on we discovered both the benefits of building with salvaged materials and this bed was one of our first designs. We had purchased some wood from a demotion company that tore down a old home in Malibu and once we started building with this old Douglas Fir we we're hooked.
This bed was a one of a kind but we could be persuaded to build another one if a client wants to be a bit adventurous.
---