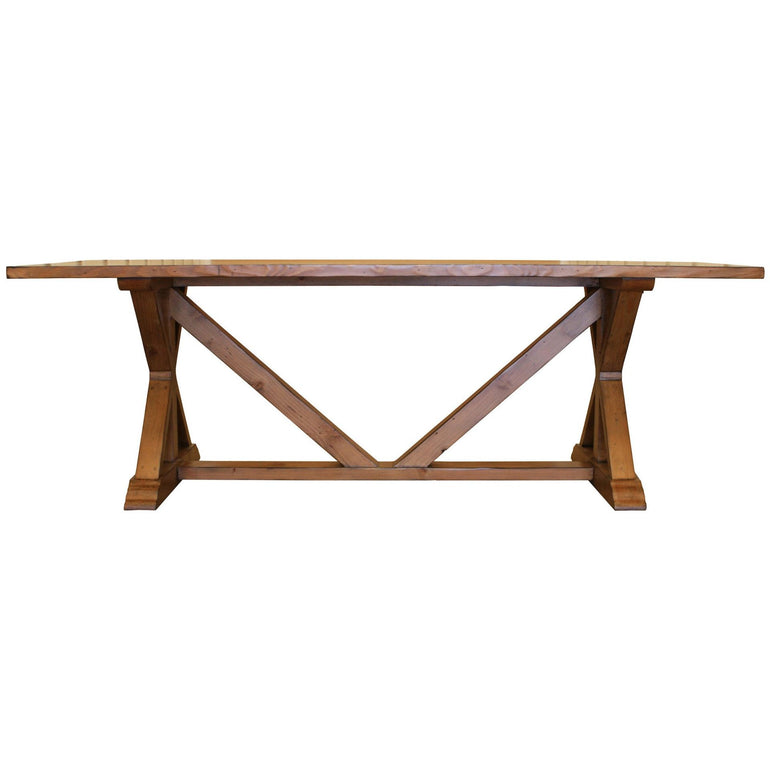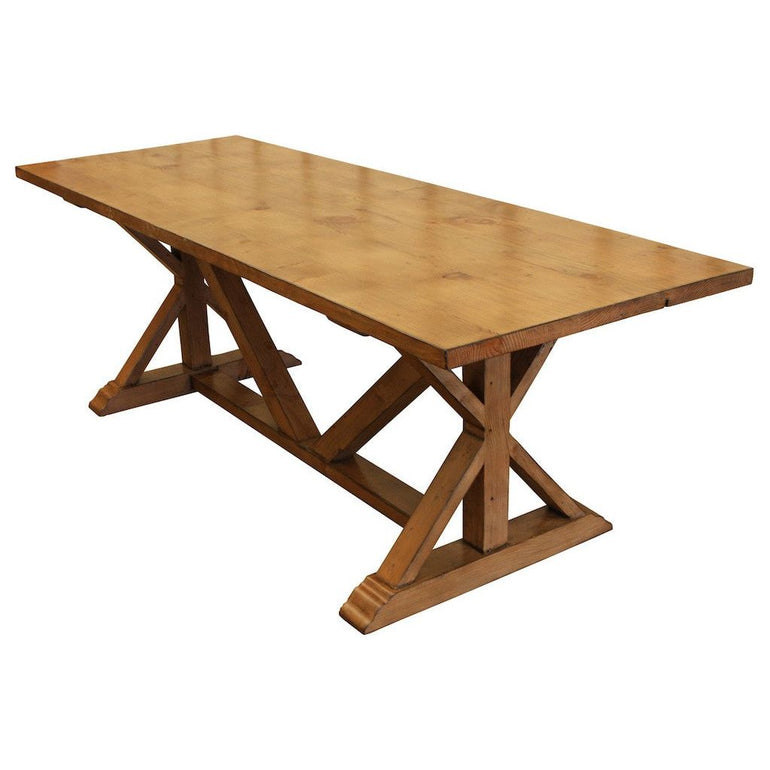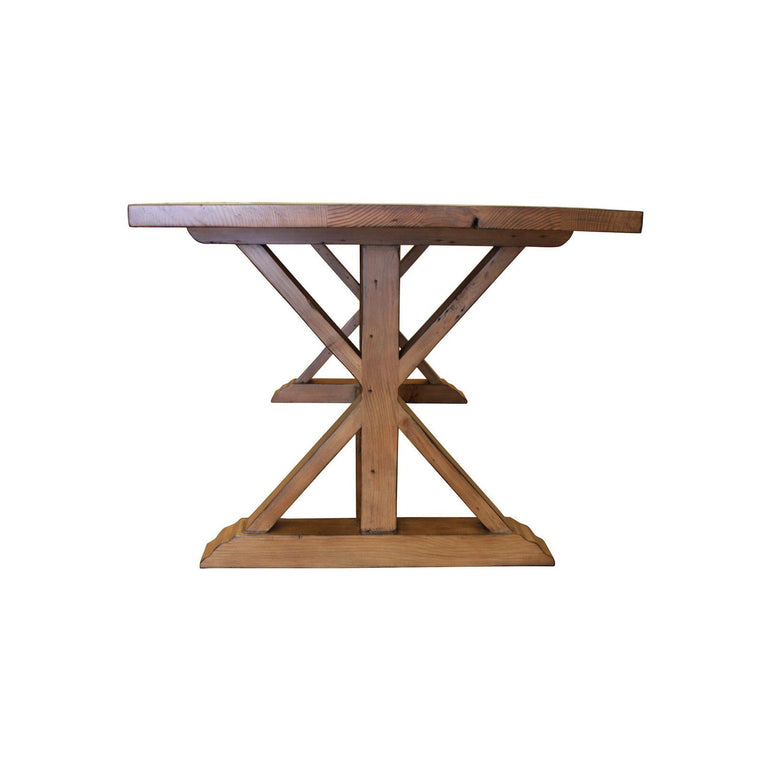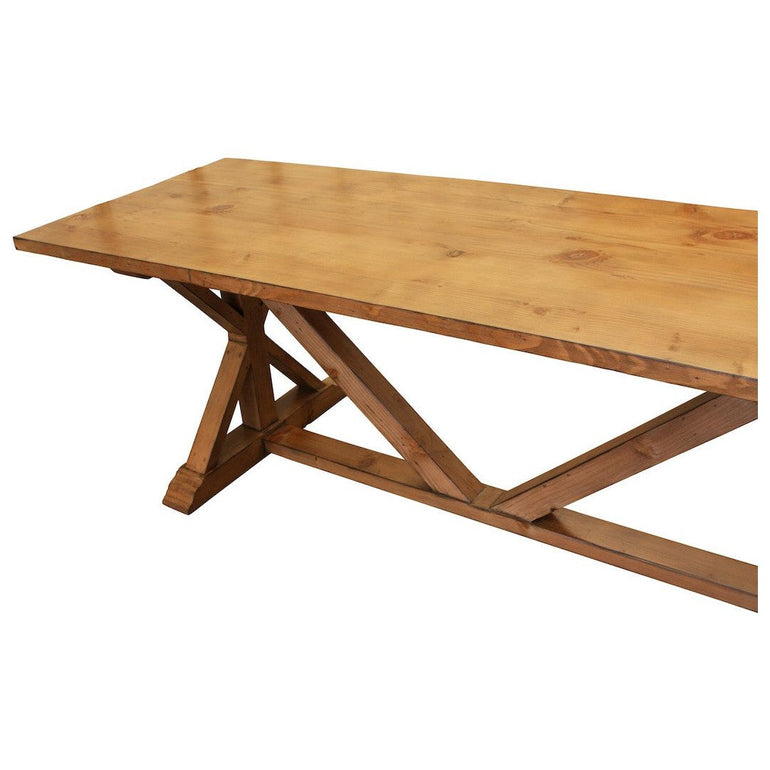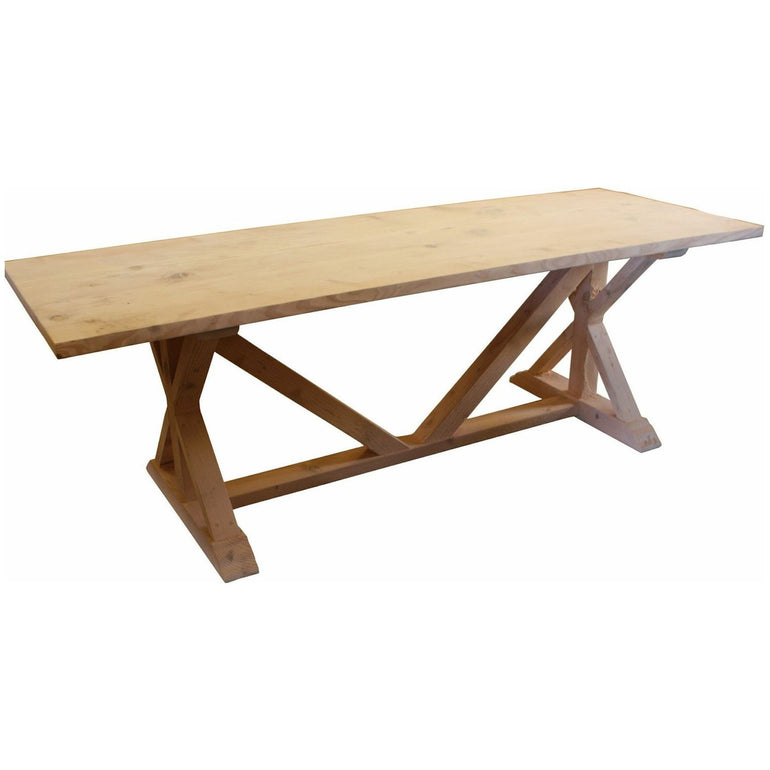 Country Trestle Refectory Dining Table
Originating in the dining halls of medieval European monasteries, refectory tables have a long and proud tradition of being handed down for several generations and carrying with them the weight of a thousand meals enjoyed in good company. Ours are built of wood that was reclaimed from demolished buildings (so you can feel good about the origin of the material) and made in the same bold and masculine style that made these tables the centerpiece to a thousand castles and manor homes of old.
The unadorned simplicity of our x-base
country trestle refectory dining table
sits well in any style home, adding country charm and warmth.
Shown As :
86" x 40" x 30"H
Wood: Reclaimed Doug Fir
Stain: Antique Brown 
Finish: Flat Lacquer
Distressing: Light Hand Hewn
Fully customizable 
---