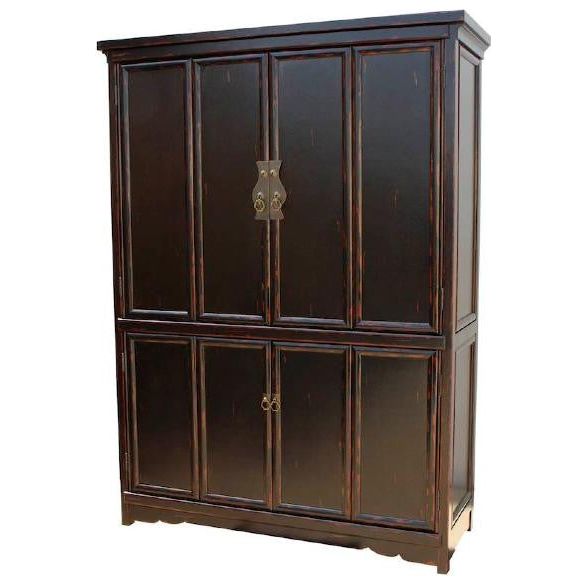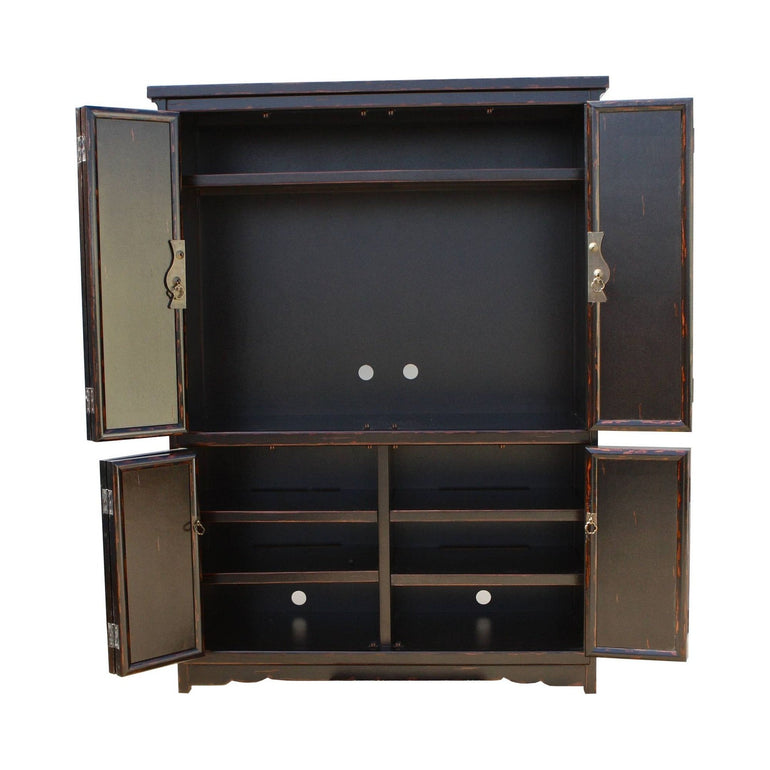 Asian Inspired Plasma Cabinet
Custom Asian influenced plasma armoire

Shown As:
56"W x 22" D x 86"H
Built in Poplar wood
The client needed a place to hide their 60" plasma; along with lots of electronics.
Bi-fold doors
Crackled black finish with an aged dark brown stain underneath. 
We made all the back panels removable so it would be easier to deal with all the 
cables that are part of a high quality audio/video system.
Custom hardware supplied by Mother of Pearl in Studio City 
http://www.motherofpearl.us.com/
---