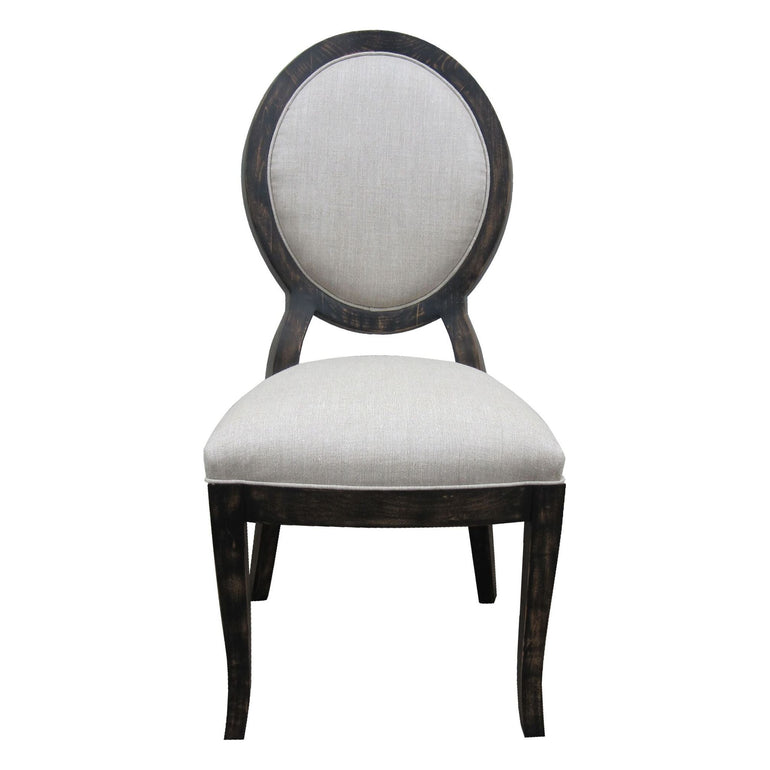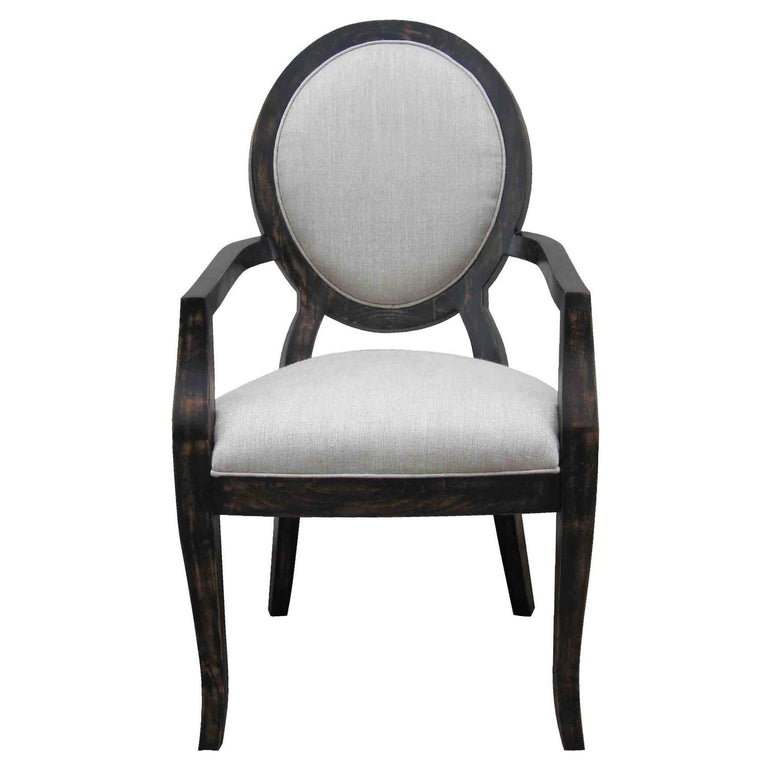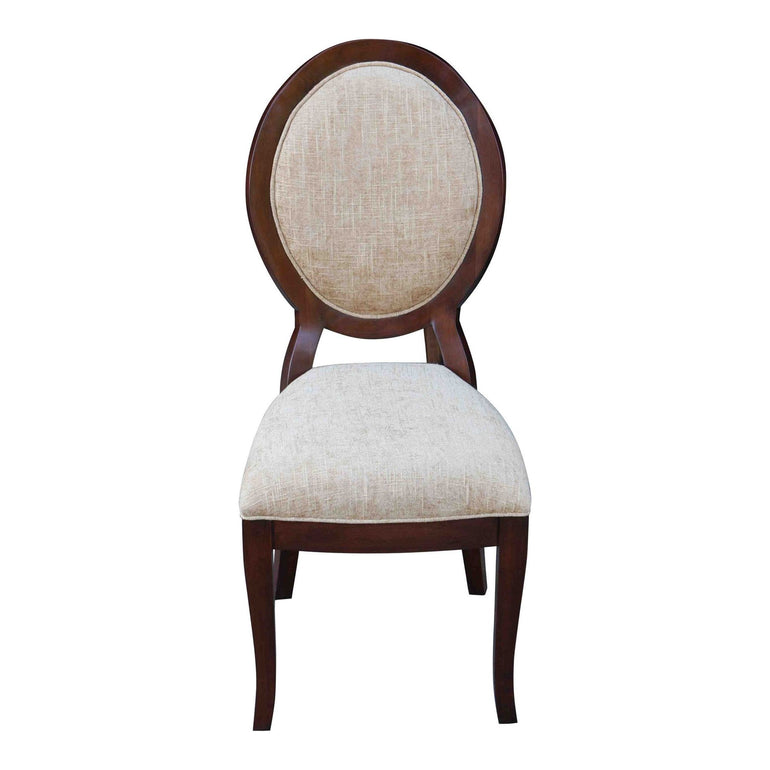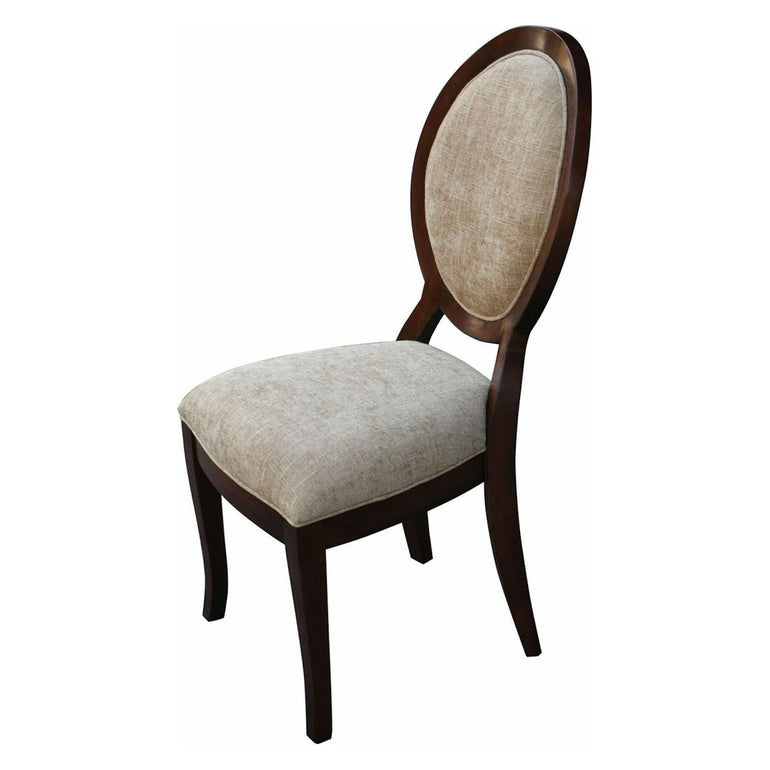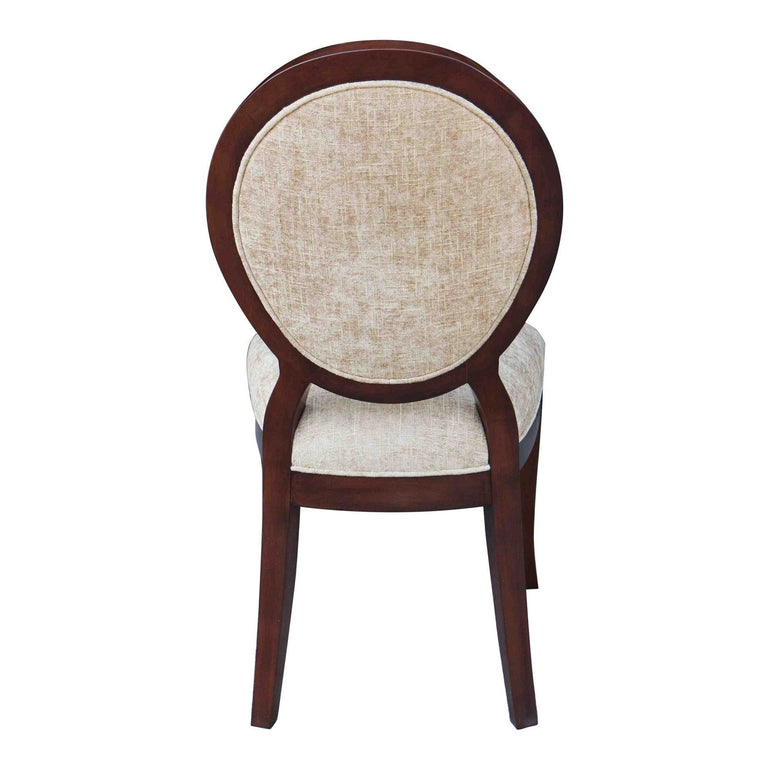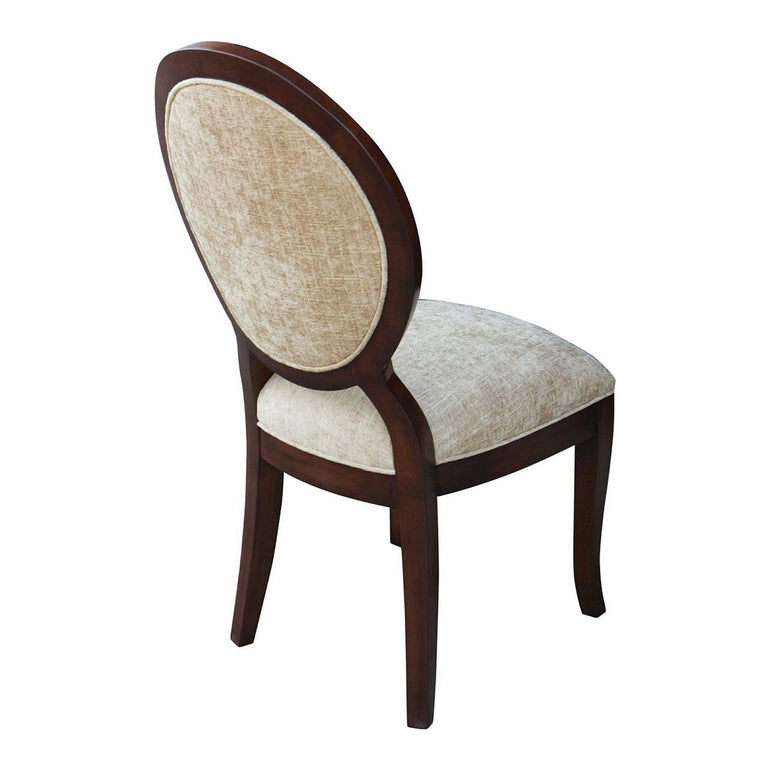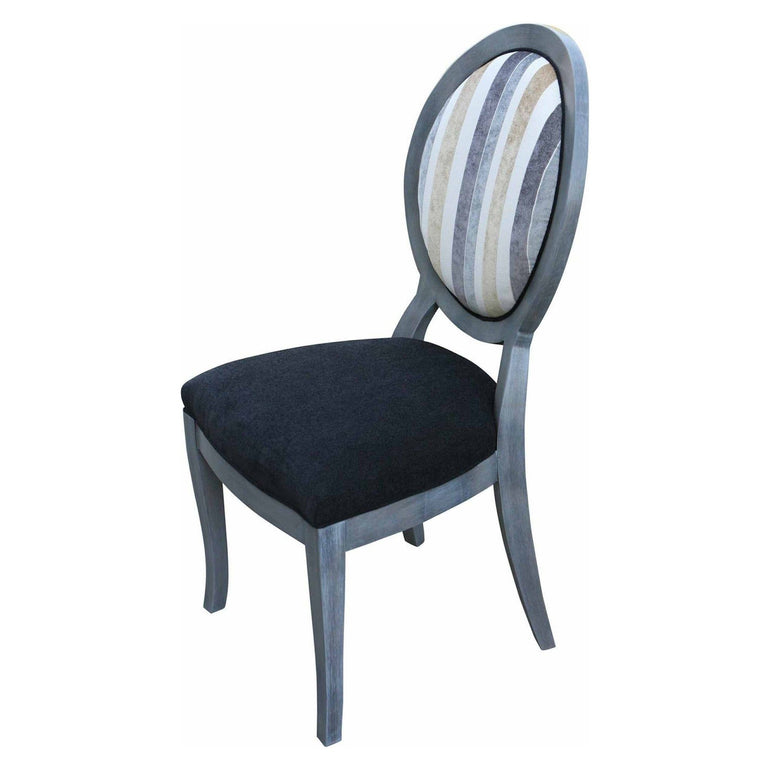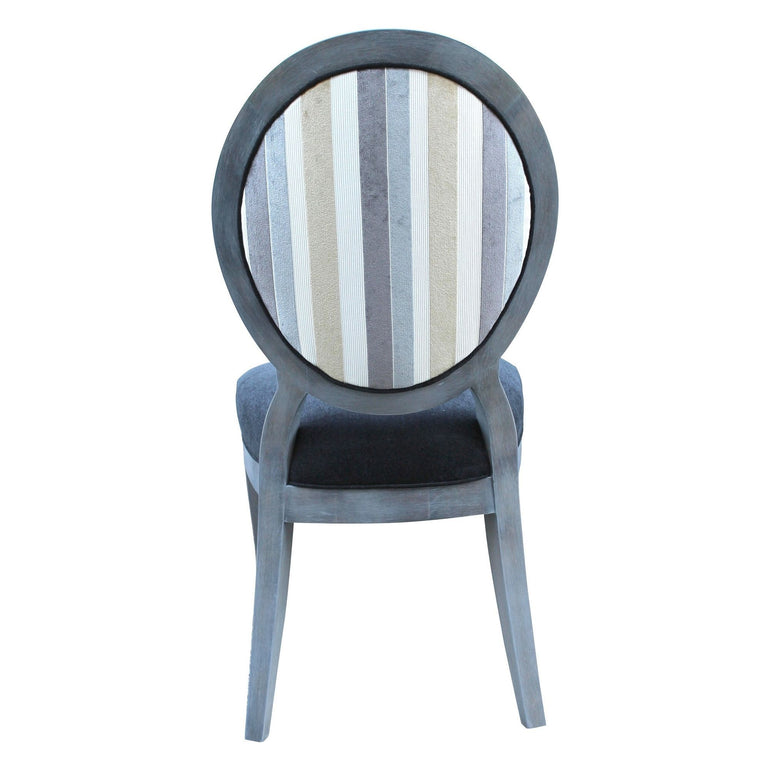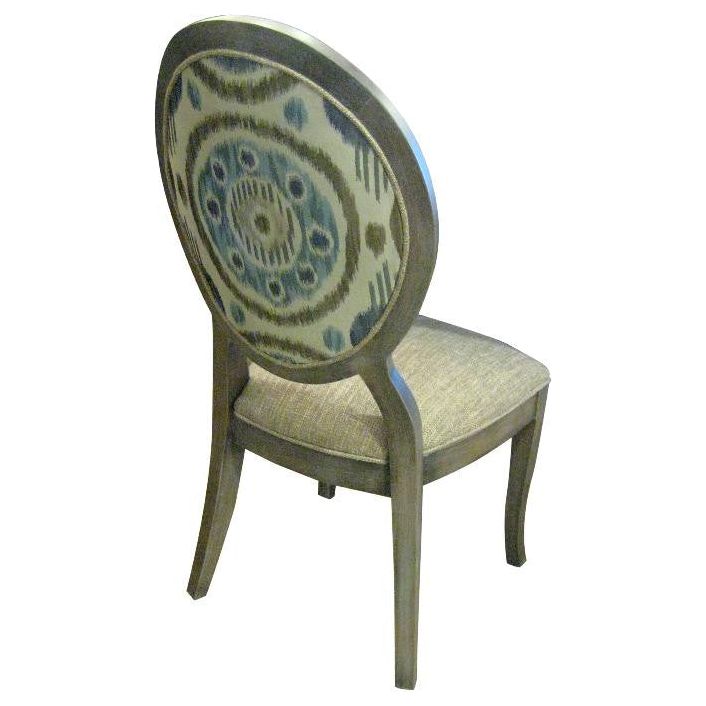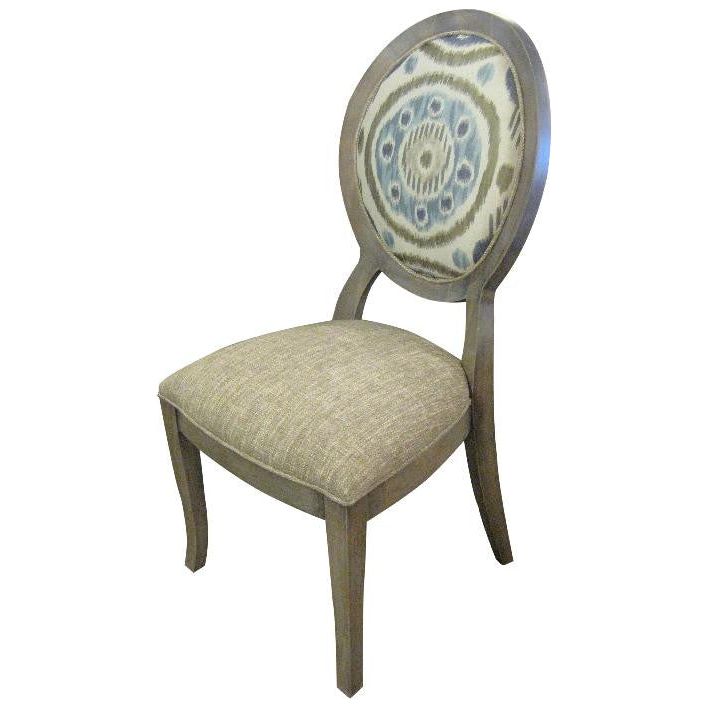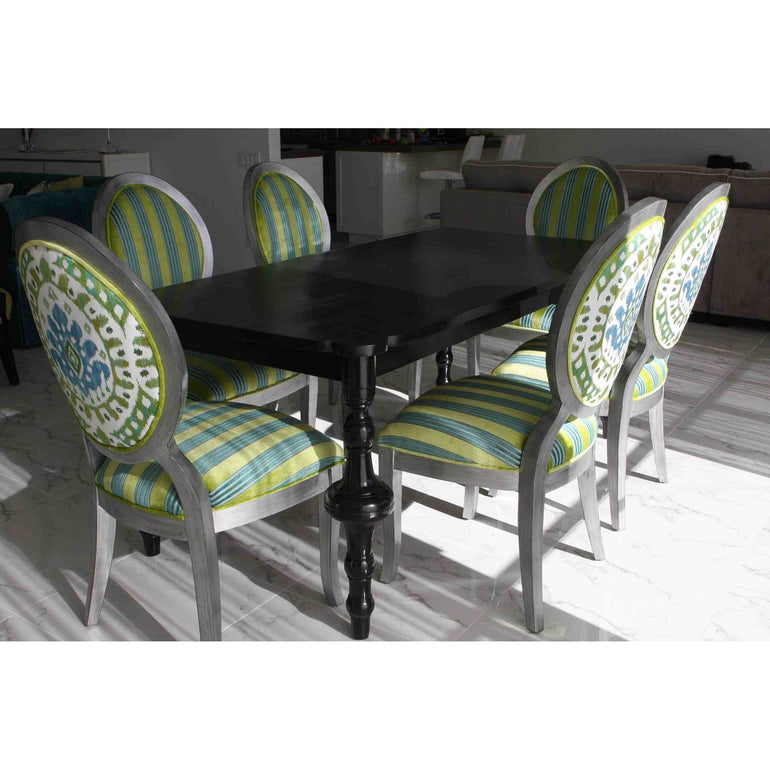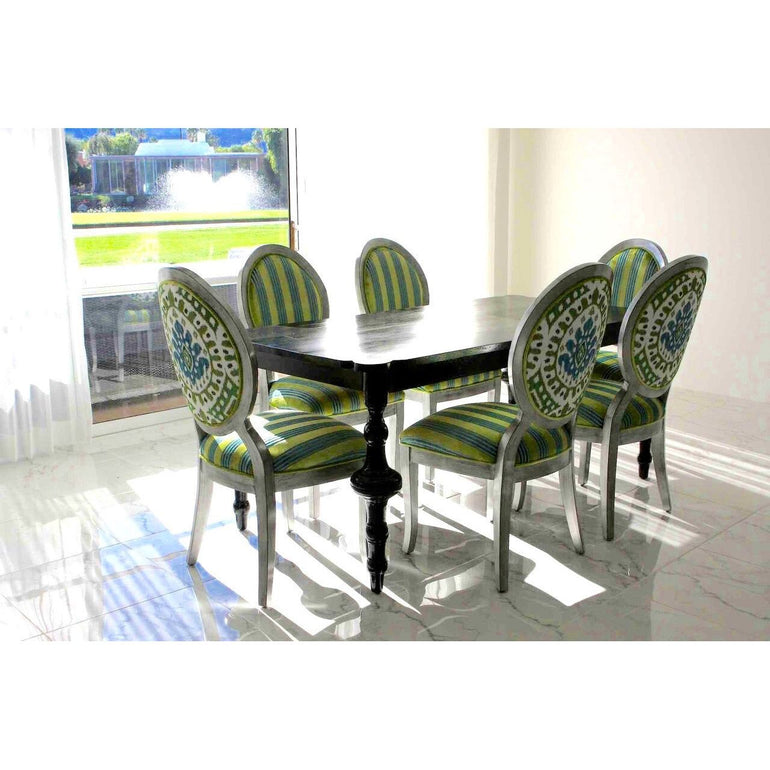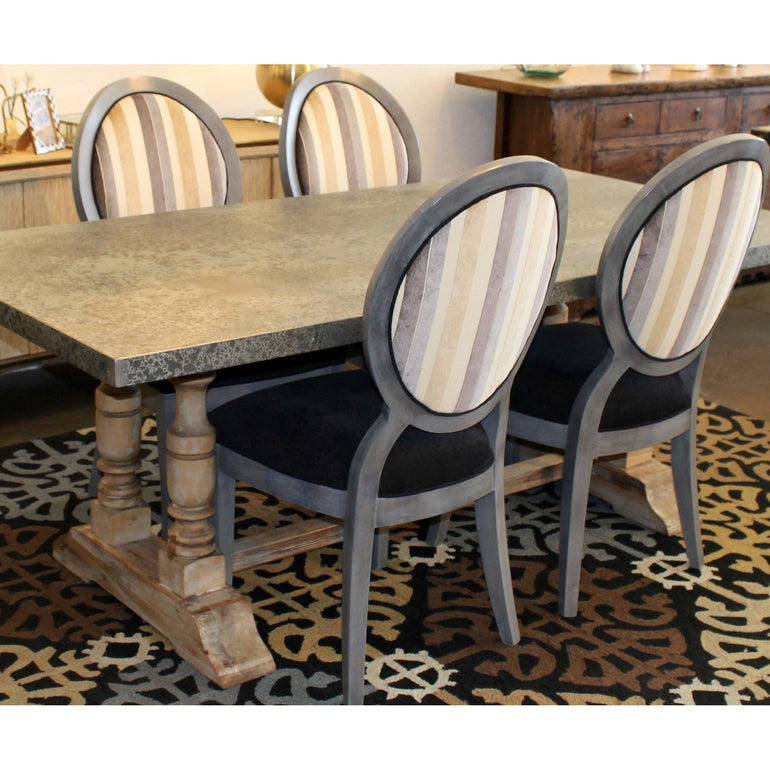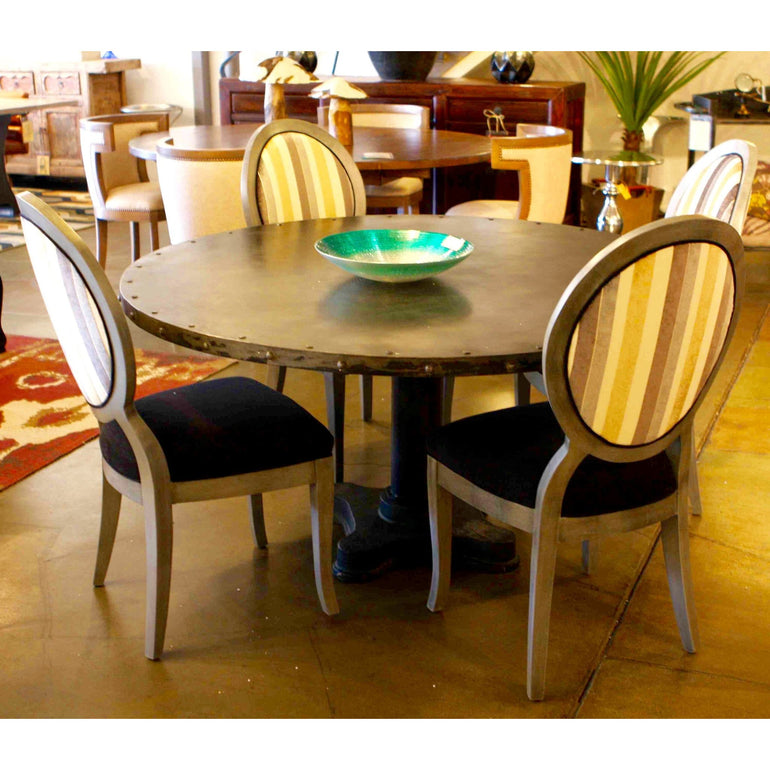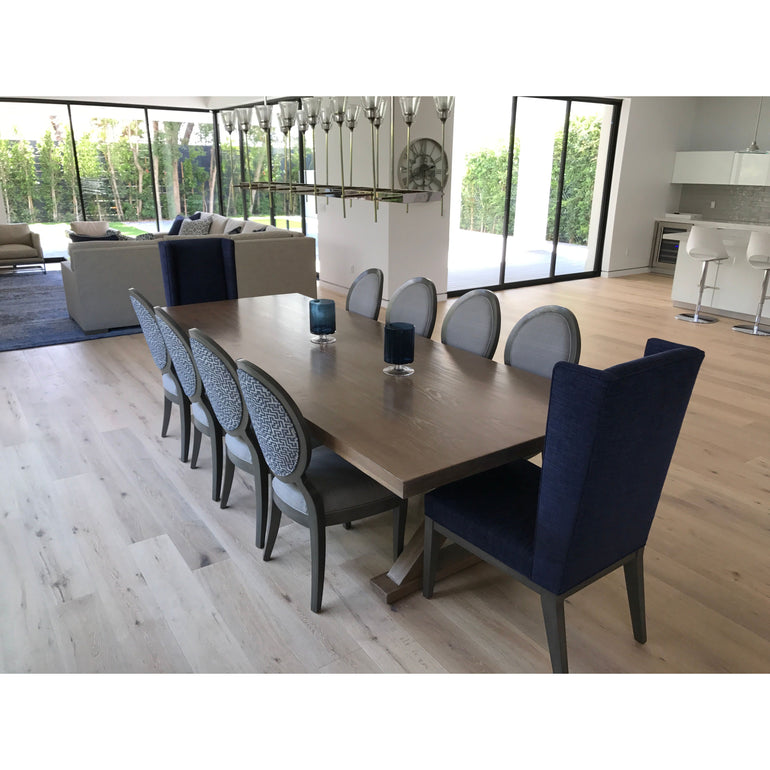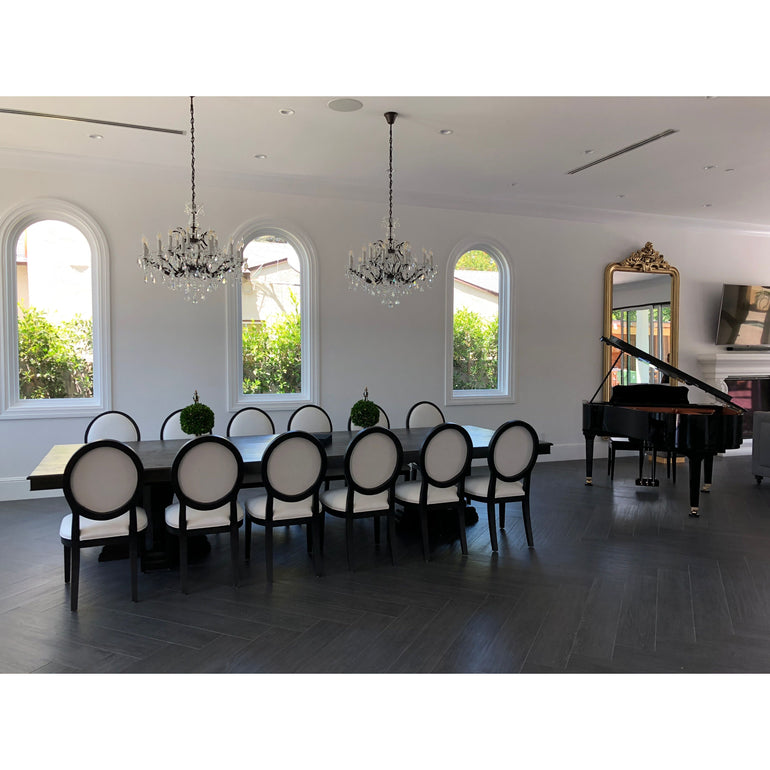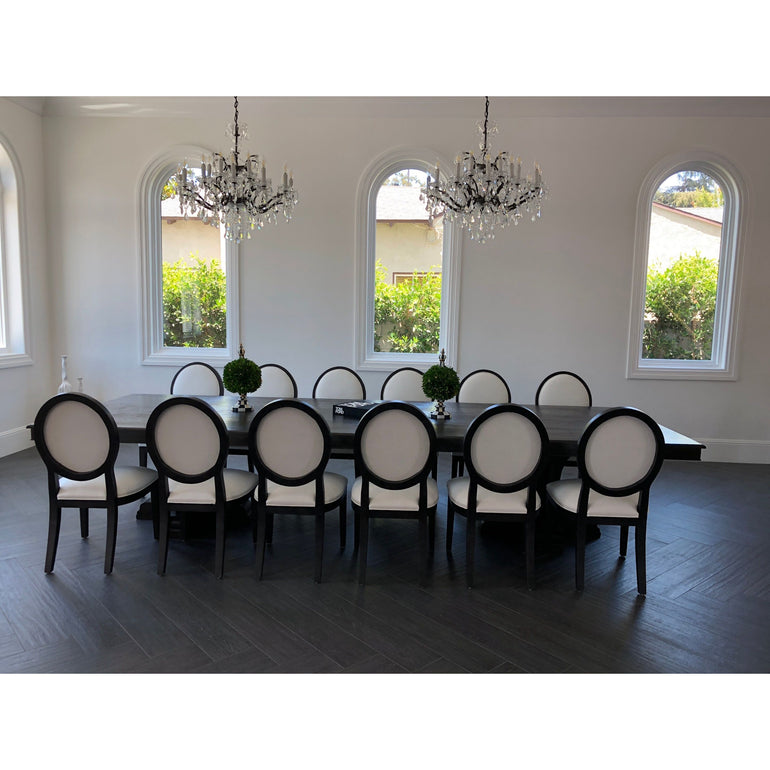 The shapely, classic Queen Anne chair with the Mortise & Tenon touch--custom options in every detail. From chair width to seat height to contrasting fabric and welt, each chair is hand made to your specifications. The formal stripes and black velvet are softened by our hand applied antiqued Fog finish.
Shown As:
19.5 x 22 x 41.5"H
100 % hardwood frame
C.O.M: 2 1/2 yd. solid / 3 yd. print
Nail heads or welt available.
Finish: Fog on Alder.  
Many more finishes available.  See"wood & stains" category or have us custom match for a nominal fee.
Arm chair available
Weight: 20lbs. 
Check Out Dining Room Vignettes 
---