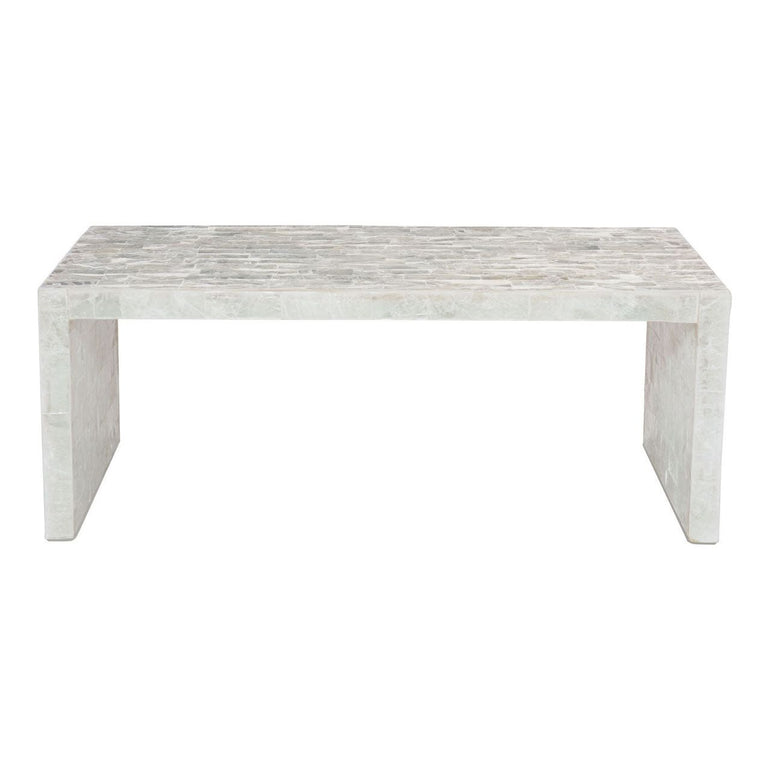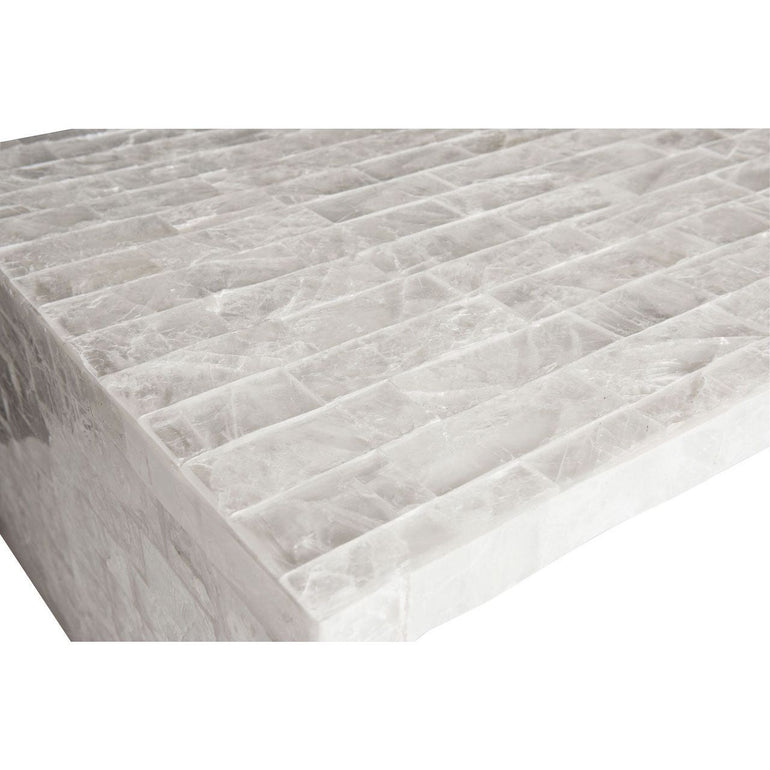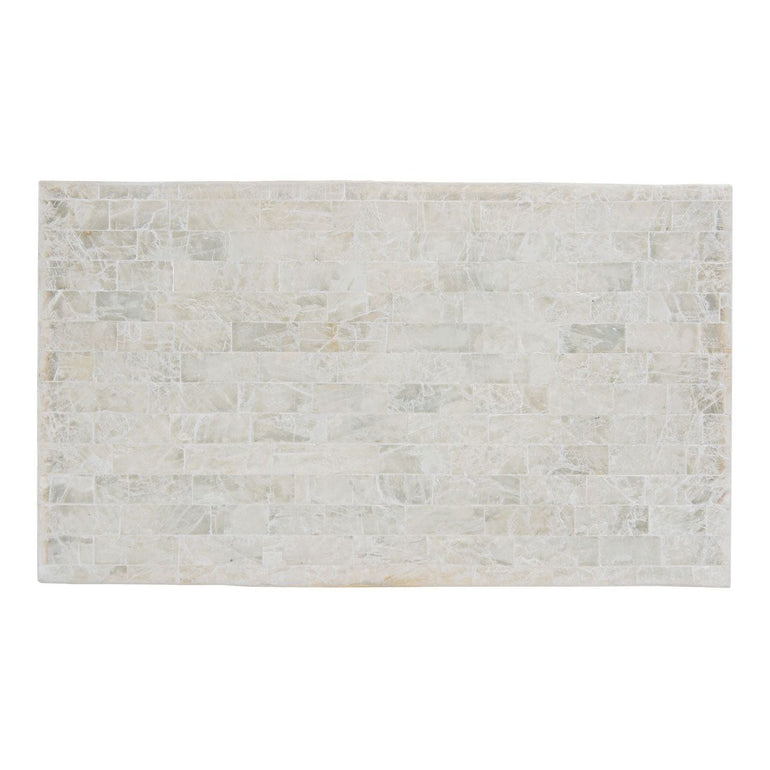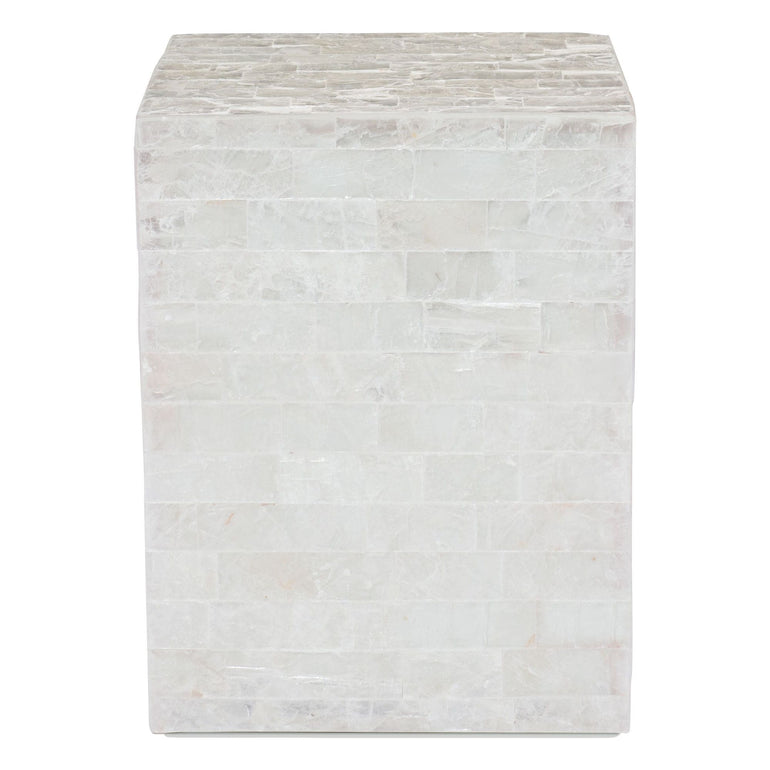 Modern gypsum cocktail table with stainless steel plynth base.
Accent table available.
48 x 28 x18
matching cube side table available 
ships in 2-8 weeks 

Gypsum is a material with roots in ancient construction techniques. The abundant mineral was used on the interiors of the Egyptian Pyramids, which are still standing 5,000 years later. This serves as a compelling testimonial to gypsum's durability. Today the mineral is mined or quaried and afterwards can be developed into a wide range of products. We use what is called alabaster gypsum, which lends an ivory brilliance to these distinct pieces. Each piece of gypsum is meticulously adhered by hand onto the surface of the table. A steel plinth base in a Pewter finish ensures the gypsum remains off the floor. A protective topcoat has been added to each piece, making it more resistant to stains that can occur from liquid spills. If a spill occurs, use a dry, absorbant cloth to wipe away. Do not use any strong chemicals or detergents, since they can damage the surface.
---